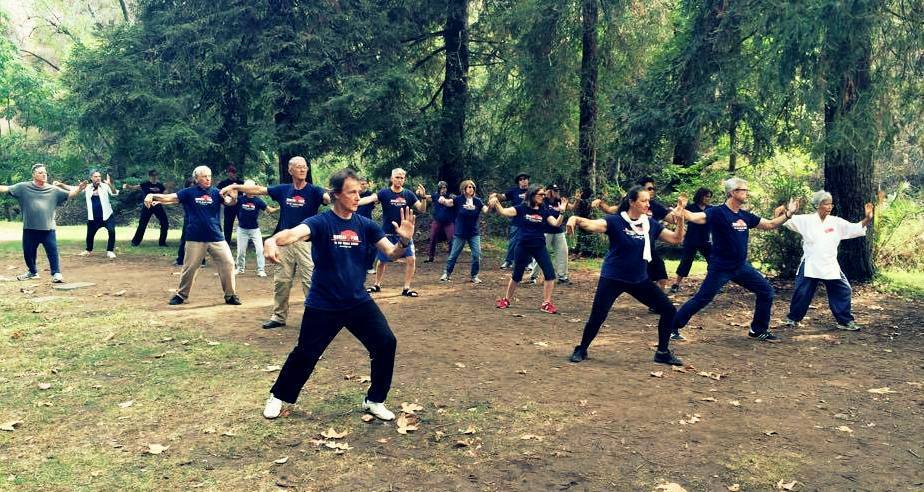 50 Years of Tai Chi Chuan in Bronson Park
---
On Saturday, October 27th at exactly 10:00 a.m., people will gather to practice tai chi in the shade of a leaning oak tree in Bronson Canyon, just inside Griffith Park. This particular Saturday is a milestone for the group, as it marks 50 years of uninterrupted Saturday weekly practice. Despite blistering heat, thunderstorms, and man-made catastrophes, a group of people have diligently gathered to go through the slow, thoughtful movements of this Yang-style tai chi.
The public is invited to join as the group observes 2,600 days of consecutive Saturday morning practice. People both new to tai chi as well as other practitioners are invited to join the group for the 10:00 a.m. practice, which will be followed by a complimentary lunch and opportunity drawing prizes.
Free to the public, with a suggested donation of $5.
When: Saturday, October 27th 10:00 a.m. – 12:30 p.m.
Where: Inside Griffith Park at the Bronson Canyon entrance, adjacent to the parking lot where the road ends. An easy walk of less than ¼ mile from the Bronson Gate entrance.
3200 Canyon Drive, Los Angeles, 90068
Please note parking is extremely limited, ridesharing and carpooling are encouraged.
Follow us on Instagram and Facebook for more info about our next marathon!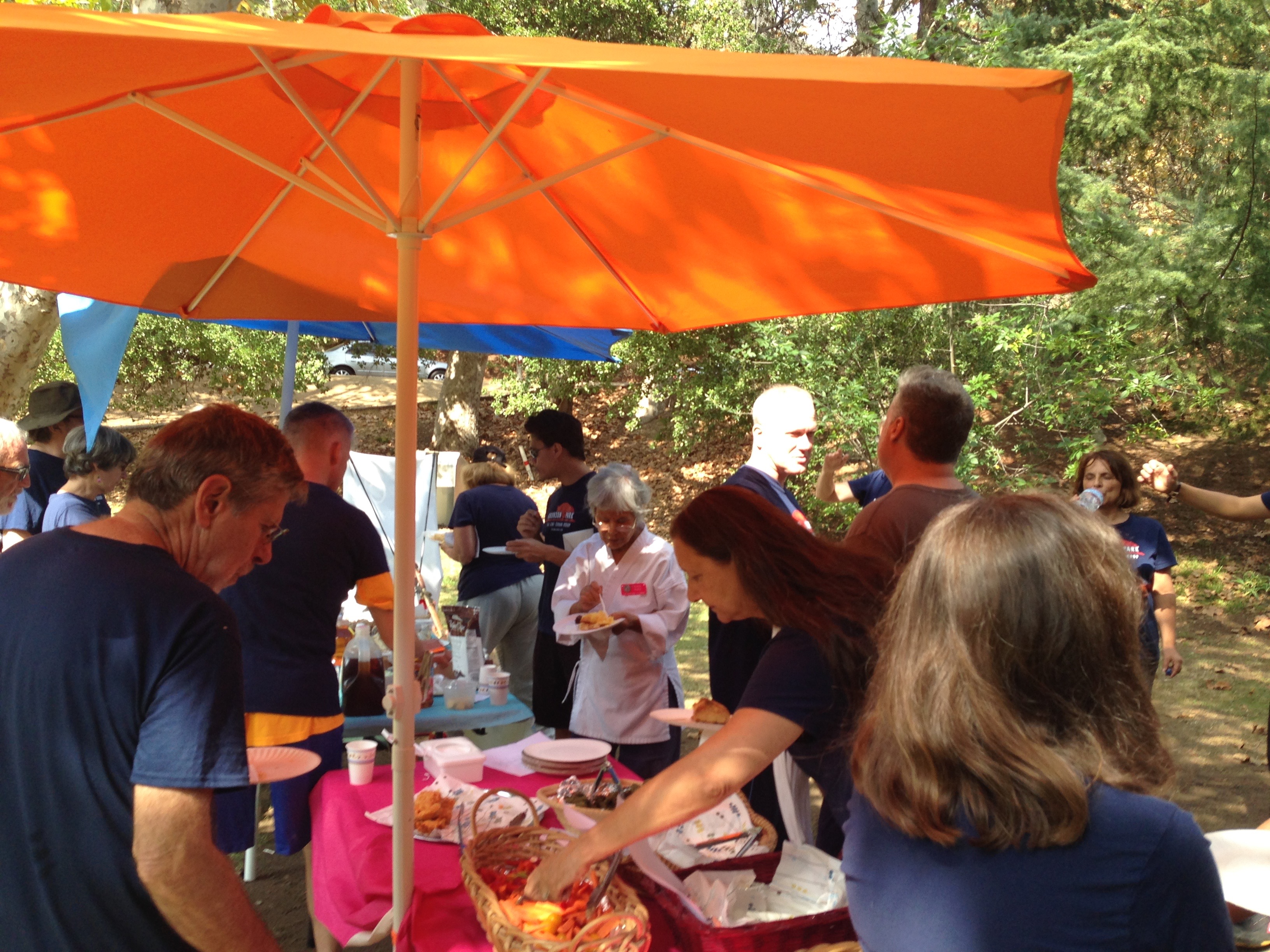 50 year Anniversary
---